WLMHA Annual General Meeting
---
---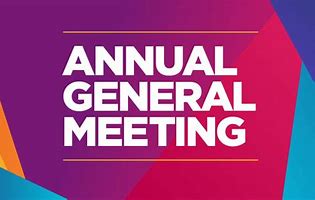 ---
Please join us for Williams Lake Minor Hockey's Annual General Meeting, April 12th, 6 pm at Williams Lake Junior Secondary School Western Campus Cafeteria.
The order of Business at the AGM shall be:
1. "Adoption of Minutes" of last AGM
2. President's address
3. Written Treasurers' Report
4. Written Committee Reports
5. Amendments to Constitution
6. Correspondence
7. Unfinished Business
8. Election of Officers
9. New Business
10. Adjournment
4.1 At all General Meetings and the AGM of the Association, voting shall be as follows:
a) Every member present, over the age of 19, shall be entitled to one vote.
b) Proxy votes shall not be permitted.
c) Election of Officers at the AGM shall be by secret ballot.
d) All other voting shall be decided by a show of hands unless the meeting decides on a secret ballot.
e) Decision shall be by majority of the votes cast, except as otherwise provided in the By-Laws.
JJ Jackson will be heading up the Nominating committee. If you would like to nominate an individual or run for an executive position yourself, please contact JJ Jackson at jjackson.wlhockey@gmail.com
One of the Executive Positions vacant will be Treasurer.
TREASURER:
Bylaws
6.6 The Duties and Powers of the Treasurer shall be:
To ensure a proper set of books is maintained to record the financial transactions of the Association.
To provide a financial report at each General Meeting and a financial statement at the AGM.
To require of each committee and team, a financial statement if they are involved in fund-raising and/or the disbursement of funds.
To sit on the Rep Committee.
To chair the Finance Committee.
10.2.1 The Finance Committee shall consist of:
The Executive Treasurer as Chairperson.
A minimum of two additional members as appointed by the Executive Officers.
10.2.2 The duties of the Finance Committee shall be:
To review the finances and expenditures of the Association and recommend to the Executive Committee any course of action which they may deem advisable.
To prepare and circulate a budget of the proposed operations for the upcoming year to be approved by the Executive following the Annual General Meeting.
To approve financial assistance to needy players.
To approve expenditures not covered in the budget in amounts under $500.00.
If you are interested in this position, or know of anyone who is, please get hold of JJ.